Baskets are handy organisers that come in different shapes, styles and colours. You can try out unique designs in different rooms in your home to add personality and extra charm. Apart from adding style, they are also functional storage solutions in your house. If you want creative ways to use storage baskets in your home, check out the ideas below for inspiration.
1. Linen Closet Basket Storage
If your linen closet is up to capacity, you can find a large basket with a lid to store your extra blankets, bath towels and sheets. Baskets can hold bulky items that will fill up your wardrobe. Besides, they have decorative accents, and you can arrange them to match the décor of your bedroom. You can also use medium-sized baskets to organise your closet by sorting items into various baskets. It allows you to separate accessories from other items in your wardrobe. With the basket organisers, you can prevent tall stacks of clothes from toppling over.
2. Storage Baskets for Shelves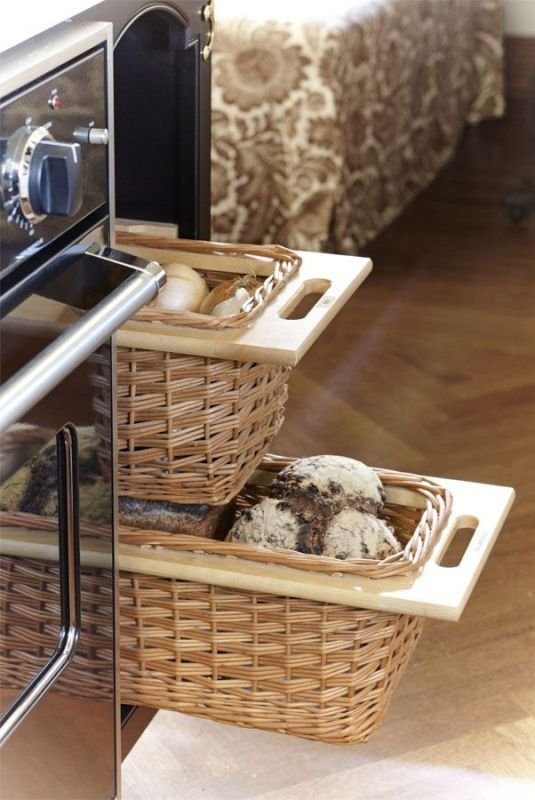 Open shelves ensure frequently used items are accessible, and you can display collectables and books. However, small items can be mixed up on the shelves making the shelves look untidy. You can organise your open shelves by lining up identical baskets with different items and label them. Stash reading material, TV remotes and other items into small baskets and arrange them on the shelves. You can also find larger baskets to keep your throw pillows and blankets and place them on the lower shelves.
3. Bathroom and Laundry Baskets
If you store extra towels, toiletries and bath products in your bathroom, baskets can be handy organisers. Choose a suitable size for the items you are storing and stock different products in the appropriate baskets. For instance, you can find a small basket for soaps, lotions and toiletries and a separate one for towels. A basket is also excellent storage for dirty laundry and cleaning supplies. You can slide it out of sight and conceal the contents. However, if you are storing chemicals, ensure the water or chemicals do not damage the basket.
4. Pantry and Kitchen Counter Baskets
Organising pantry staples and kitchen supplies can be tricky. If you want your pantry cabinets to look neat, baskets can be helpful. Besides, they are easy to access and you can label each product with its contents. You can also find a shallow basket for organising your countertop. Use it for arranging spices, cooking oil and frequently used ingredients.
5. Entryway Baskets
Entryway baskets are perfect drop zones for shoes, gloves and hats that you can grab on your way out of the house. If you have shelves, you can use the baskets to arrange items for each family member or sort them depending on the frequency of use. You can also find lidded baskets to tuck away rugs and coats that you rarely wear.
Baskets are perfect storage solutions since they blend in with the décor and sometimes act as decorative pieces on open shelves. Above all, they keep your home tidy and organised at all times.