What do we do when we have a lot of fish in the market? Well, we choose what we like the most. Likewise, there are a million décor items and accessories that one can have, and we have chosen the evergreen 15. So that a proper list of these items is made for you, consequently helping you with getting the home décor that you wanted for your heavenly abode.
Not just these items add enormous beauty to your interiors and exteriors, they also are easily available. You may choose what fits the best for you, and Bravo!
Above all of this all the items that are listed are available in various patterns, design, sizes colors, etc. all you have to do is get these items according to what might suit your home the best there also various DIY ideas that are available in the market today for you to make personalized changes to the accessories
Wall Art
Plain walls are in trend these days. With mixing and matching of wall paints, the rooms look larger and superior. However, if there's a perfect wall art that goes along with the color or the theme of your house, the room looks hotel-like. Various textures, wallpapers, paintings, etc. are available in order to make your wall look as amazing as you desire.
Artificial plants
With nature comes beauty. If you feel that you have a hectic schedule and you somehow won't be able to keep up with having natural flowers or plants at home there is always the alternative of keeping artificial plants in order to bring the same beauty without a lot of hustle and bustle. Artificial plants can be used in various ways. These days thematic decor of artificial plants is in trend. Keeping these plans in a pattern that is easily recognizable is also what you can also do.
Home Accent
Home accents are usually vases, showpieces or the kind of furniture that stands out. For example if you have an entirely white home and you think that making it monochromatic won't be good for look of the interior, you may add a bright green sofa that catches attention in a way that it makes the entire house look totally different than otherwise. Thematic vases or gifts from your loved ones can be placed in ways that your home makes you want to stay in it more.
Picture frames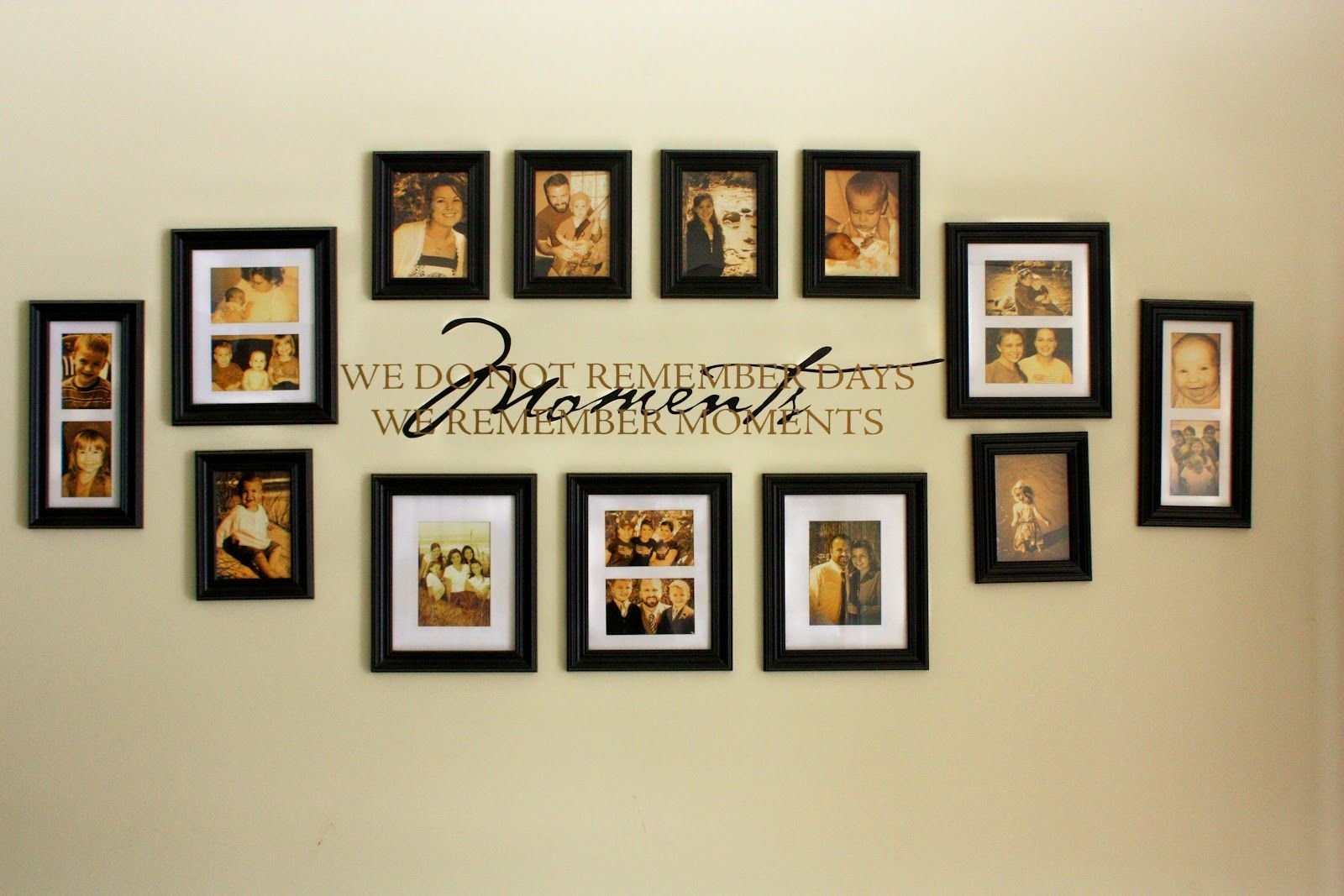 These days an entire wall is devoted to a variety of frames that have pictures of your family and friends. Not only does it bring nostalgia and a touch of love to your home but also adds to the decor in a way that people would want to spend some time looking at the wall. There are various other DIY ideas to make frames according to the photos that you have got along with you or you can also buy funky and attractive frames from the market.
Mirrors
They are one of the most important accessories that are useful as well as make your home look as amazing as it can. There are various ways with which you can decorate your mirror. For example you can fix tiles on the rim of your mirror, or make a wooden rim which gives a classic effect to your room. You can also experiment along with the size, angle and the type of the mirror in order to make your rooms look larger and better.
Area rugs
If you are living at a rented home and you do not really like the kind of flooring it has the best way to optimize the look of your house is to buy area rugs of the kind of color and design you like. You can go for something contrasting with the walls or something that looks different and catchy. Also, area rugs not only make the house look beautiful but also ensure hygiene and they do not require a lot of effort in maintaining it as well
Decorative pillows
If you like to keep your bed plain and simple but you feel that it also needs something attractive to add to the fun part of it you can go for decorative pillows that catch people's attention and also makes your room look fancy at the same time. our culture completely endorses various handicrafts items to add to the traditional effect of your home. Keeping that in mind, you can also go with pillow covers that are handmade and traditionally rich.
Lighting and Ceiling Fans
Lighting as you know completely derives attention to your home. From series lights to ceiling lights there are a lot of ways in which you can brighten up your dull house. Not just that, you can also keep changing the color as and when you require. Ceiling fans when chosen should be researched and understood well. Analyzing what might look the best for your home is very important as they come in various design, sizes and colors and add to the beauty in tremendous ways.
Floating shelves
If you need some extra storage space or there is some empty dead space around the walls of your home, floating shelves are the best option you can think of because they are multi purpose and can be used for a lot of things. Floating shelves also help in maintaining the contrast of the walls and the decor. You can keep flower vases, showpieces or anything that you need to store on them. These can now also be made at home if you feel that there is a budget constraint or you would want to put in some effort by yourself.
Vases
Vases may not be a compulsion for your home decor items. However, if installed they only make your home look more attractive. These days vases are not only used for flowers but for keeping a lot of stuff and add to the creativity of the home decor. For example shorter vases can be used as a pen stand and a little larger ones can be used to keep various serving spoons etcetera. Nevertheless you can always keep artificial or real flowers to add to the natural effect of your house.
Curtains
They are one of the trickiest selections when it comes to home decor items and accessories because often we do not have enough understanding of what kind of curtains would go with the kind of interiors that our house has and it is important to thoroughly research and understand the same. The right kind of curtains can do wonders to your home decor.
Clocks
Clocks have evolved with time, however the beauty of it in the interiors of the home has not faded. A beautiful clock can change the look of an entirely empty wall. Hence clock is another home decor accessory that you must have. You can also keep the same clock in various parts of your home which will make people notice the pattern and grab the attention. From grandfather's clock to digital ones you may go for the one that suits your house the most.
Throw blankets
After choosing the right kind of curtains, another important bed accessory can be throw blankets because they make your bed look larger and better. Usually throw blankets are of the same color as of the curtains however even the contrast of both can give an outstanding effect to your room. Not just buying blankets completes the task but also how you keep it on your bed is important. You will find various ways of folding a blanket on the Internet and decide what looks the best on your bed.
Home Fragrance
Believe it or not the right kind of fragrance is as important as the interior of your house. If your house smells of amazing flowers or perfumes people would want to visit it even if the interiors are not as good as it could have been and not just for others, the right kind of fragrance makes you feel fresh and happy when you return back to home after a tiring day at work. You may use incense sticks, room fresheners, or natural herbs and flowers to add to the fragrance of your house depending on what makes you feel comfortable the most.
Candles
Why go for candle light dinner outside when you can have one at home? Candles are one of the easiest ways to make your home look way better than it looks on a normal day. Candles can also be made at home using various DIY techniques available on the Internet. However candles not only just lighten up the room but also add to the beautiful fragrance that they carry these days. If you have empty corners around the hall or some dead spade inside your room candles are something you must easily go for.
We hope that all the information that we tried to provide you with, helped you in some way or the other and we ensured that your home looks as amazing as you expected.